Welcome to Millennium Hair.
This unique salon in the village of Bilton opened its doors in January 1998 with the view to offering professional high quality hairdressing. With a mix of relaxed modern surrounding and a strong team of creative, enthusiastic hair stylists who are dedicated to making you look and feel fantastic.
At Millennium we pride ourselves on attention to detail, our high standards of professionalism and reputation for client care and satisfaction.
We are a 'Free Roam' salon
All members of Millennium Hair are employed, and more than happy for you to visit anyone else in the salon. Move between stylists with ease, we really don't mind.
Products
We offer a full range of hairdressing services specialising in cutting and colour. We use and retail the complete range of Redken, Wella Professional and Moroccan Oil.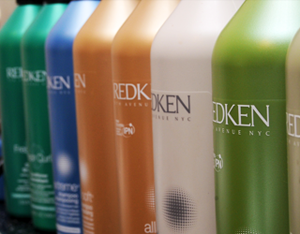 find us
Millennium Hair Salon is at 11 Main Street, Bilton, Rugby. For Full directions use the Google maps link below.
View Larger Map
testimonials
Fantastic friendly service + gorgeous haircuts! - Alice Harlock
testimonials
Very friendly staff, always pleased with my hair cut. A very satisfied customer of 10 years. - Alison Jewers
testimonials
Always friendly, fabulous hair on Special Ocasions. Made to feel
special everytime. Top salon - Lesley Morris
testimonials
Very friendly and professional. Clean, modern and inviting salon.
Would and have recommended on several occasions. - Tina Simpson
testimonials
The salon is lovely, all staff very friendly, always good service.
Good range of products - Tracey Groocock
testimonials
Friendly staff, but best of all the best cuts, The best foils,
the best in Rugby - Natasha Moore
testimonials
The best hairdressers in Rugby! Always fantastic service -
wouldnt go anywhere else. - Alison Skipp
testimonials
Professional friendly staff. Comfortable salon, very good experience.
Have recommended friends. - Donna Nabes